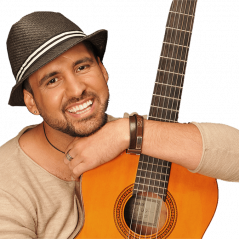 has been on the road as a professional musician throughout Europe and his native country Paraguay for the last several years. He performs as a solo artist, but also in cooperation with various professional peers.
Alessandro's repertoire reaches from the traditional sounds of Paraguay, to world-wide known Evergreens from Latinamerica and the latest hits conquering the international chart lists. Currently he is working on his first album.
Send us a non binding booking request for setting up the ideal program for your occasion together with us.
Get a sneak preview of Alessandro Gala's repertoire: